No tax (0 per cent GST)
Unpacked food grains, fresh vegetables and fruits, unbranded atta, maida, besan, gur, milk, eggs, curd, lassi, unpacked paneer, unbranded natural honey, palmyra jaggery, salt, fresh meat, fish, chicken, butter milk.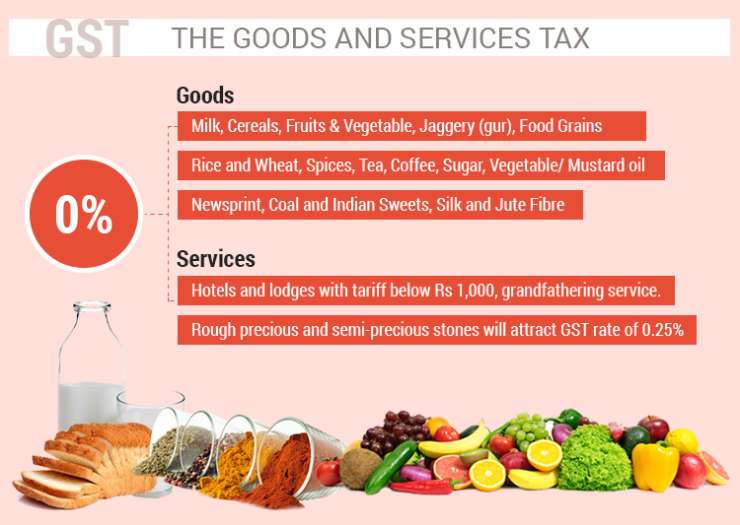 5 per cent
Sugar, tea, roasted coffee beans, edible oils, cream, skimmed milk powder, milk food for babies, packed paneer, frozen vegetables, cashew nuts, spices, pizza bread, rusk, sabudana, Raisin, fish fillet, packaged food items.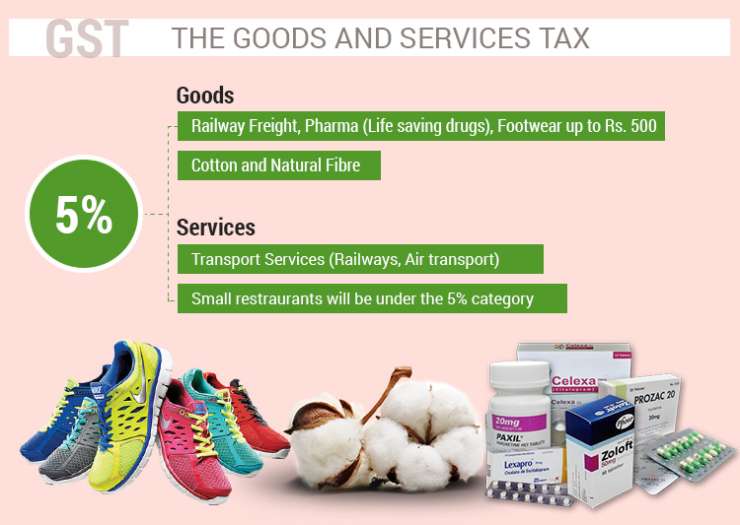 12 per cent
Butter, ghee, almonds, fruit juice, packed coconut water, preparations of vegetables, fruits, nuts or other parts of plants including pickle, murabba, chutney, jam, jelly, bhujia, namkeen, fruit juices, frozen meat products, dry fruits in packaged form, animal fat and sausage.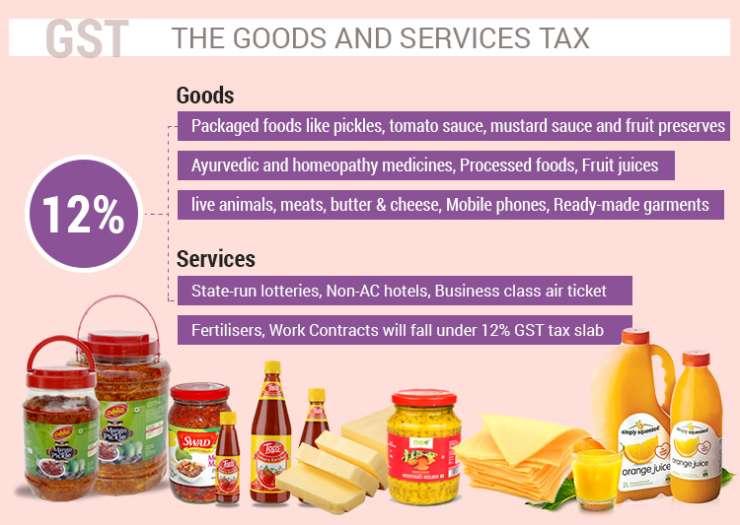 Insert this code before your